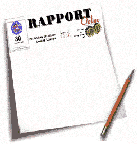 SunnyWeb design offers a consultation service in order to answer to your needs. We will evaluate your web system's performance and proficiency. Our expertise will guide you on the different changes to execute in order to optimise, in other things, the maintenance of your website, your computer equipment and hosting service.
A detailed document will be given to you in which the positive aspects of your system, the improvements needed and our recommendations will be clearly indicated. You will then be able to modify what you think should be done.
Whether you are a new business needing a guide or an experienced business that would like to remain competitive, SunnyWeb Design will offer its expertise in order to help you get into and/or stay in the market.
For more information, you can contact us at:
services@sunnyweb.ca or by phone: (418) 520-9900